Kalliste
OUR SUPER LODGE TENTS
Holidays are a unique opportunity to experience special moments. At the Kalliste campsite, we can offer you unusual accommodation: the Super Lodge. Reconnect with nature without compromising on comfort in this fully-equipped tent.
CHECK OUT OUR SUPER LODGES
Take advantage of your holiday in Saint Florent to enjoy an outstanding experience. Our Super Lodges welcome you for an original stay. Equipped with all modern comforts, this unusual accommodation promises a reconnection with the surrounding nature.
Perfect for families and groups of friends, the Super Lodge has 2 functional bedrooms, a shower room, a fully-equipped kitchen and a pleasant shaded terrace. In this additional living space, you can share and enjoy quality time together. You can enjoy breakfast and barbecues here, nestled in a wooded area.
Sleeps up to 5 people
All less than 10 years old
Terrace with barbecue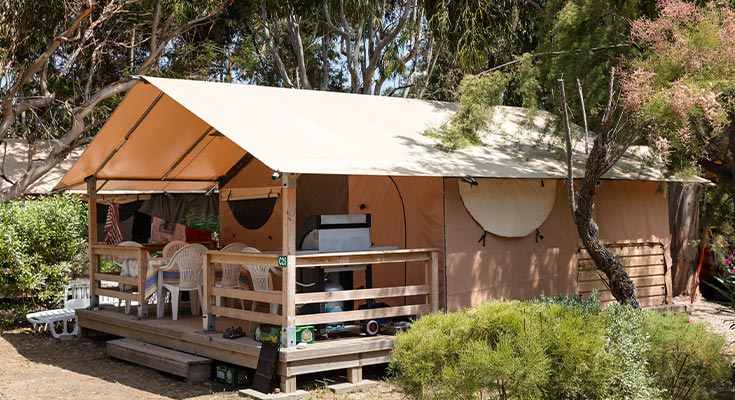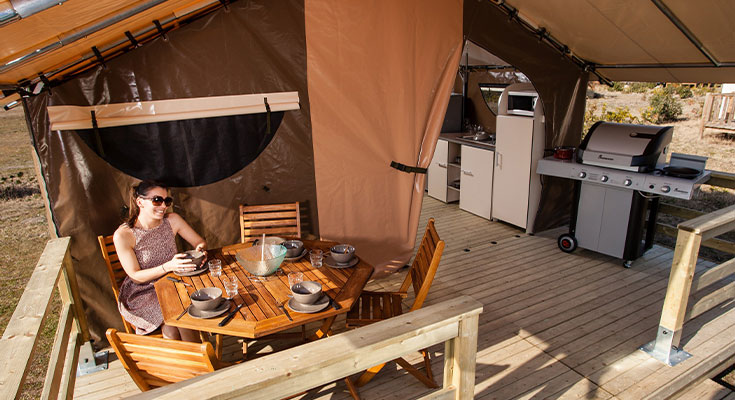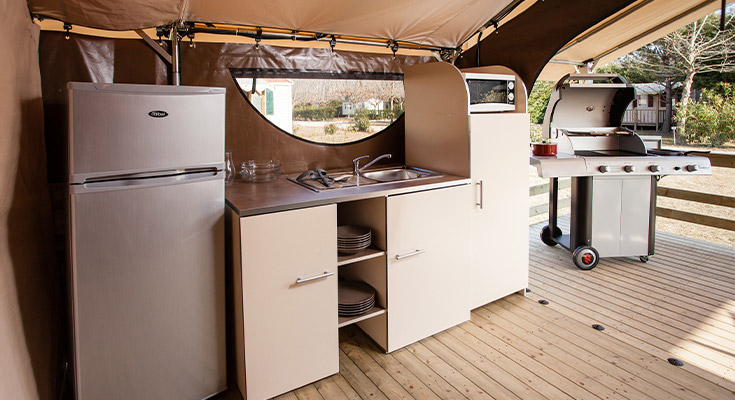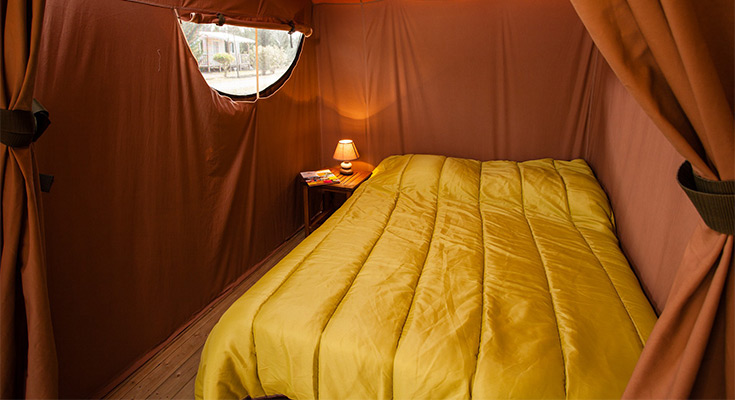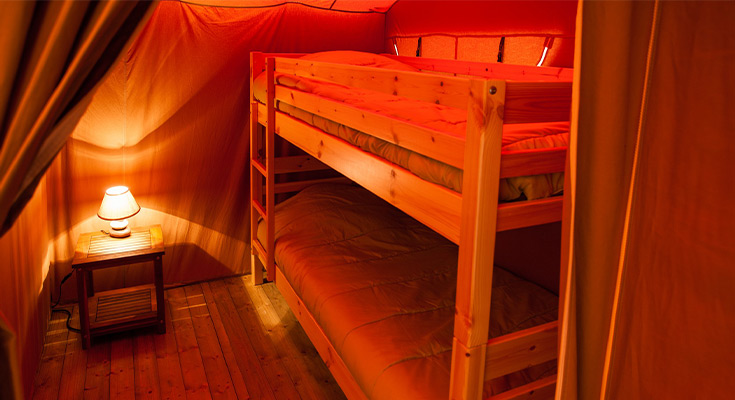 Check out our other rentals...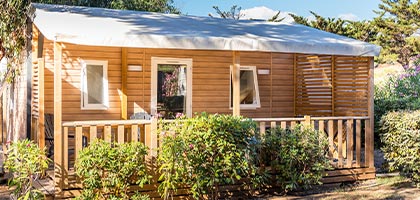 OUR PREMIUM MOBILE HOMES
Top-quality seaside holidays
There's nothing like spacious and comfortable accommodation for your next holiday by the sea. The Premium range of mobile homes is the ideal solution for a high quality stay. The Premium accommodation, on its private plot, offers all the facilities you need for a peaceful stay: dishwasher, a fully-equipped kitchen, air conditioning and plenty of storage space. With the "Premium Exclusive" service you can turn your mobile home into a real holiday home. You get Wi-Fi, a housekeeping package and a housekeeping kit.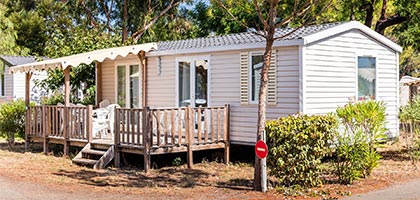 OUR COMFORTABLE MOBILE HOMES
All less than 10 years old
There is no need to choose between nature and comfort for your next holiday in Saint Florent. The Comfort range of mobile homes has been specially designed for families and groups of friends. Our Comfort accommodation can sleep up to 6 people and has comfortable and functional sleeping areas. The fully-equipped kitchen, the lounge-dining area and the shaded private terrace guarantee moments of conviviality and sharing. With an access ramp and optimised layout, the mobile home for people with reduced mobility enables all holidaymakers to enjoy an unforgettable holiday, just a few yards from the beach.
OUR CLASSIC MOBILE HOMES
Excellent value for money
The Classic range of mobile homes offers the best value for money and is suitable for all budgets. The functional Classic accommodation promises a simple holiday. They have air-conditioning and a shaded terrace, and provide the freshness so hoped for during a stay in Haute-Corse. Sleeping 4 to 6 people, they are the perfect solution for families and groups of friends who love the great outdoors. With a fully-equipped kitchen, a lounge/dining area, plenty of storage space, 2 bedrooms and a shower room, they have all the comforts you need for your holiday at the Kalliste campsite.