Kalliste
OUR PREMIUM MOBILE HOMES
The holidays are a moment of well-being and relaxation. To make the most of it, there is nothing like staying in quality accommodation. Our Premium mobile homes are the promise of a high-quality holiday by the sea.
CHECK OUT OUR PREMIUM RANGE
Imagine, for a moment, a holiday in one of the most beautiful gulfs in Corsica. From your luxury mobile home, you can reach a fine sandy beach in a few minutes. This is exactly what the Kalliste campsite offers.
The Premium mobile homes have everything you need for a successful holiday. They offer air-conditioning and a shaded terrace for a refreshing stay. Nestled on a private plot, they have 2 or 3 bedrooms, a fully-equipped kitchen, a large living-dining area and a functional shower room.
Sleeps: up to 6 people
Exclusive Premium Service: Air conditioning, Wi-Fi, cleaning package, bed linen and towels and end-of-stay management included
All less than 3 years old
Terrace with lounge furniture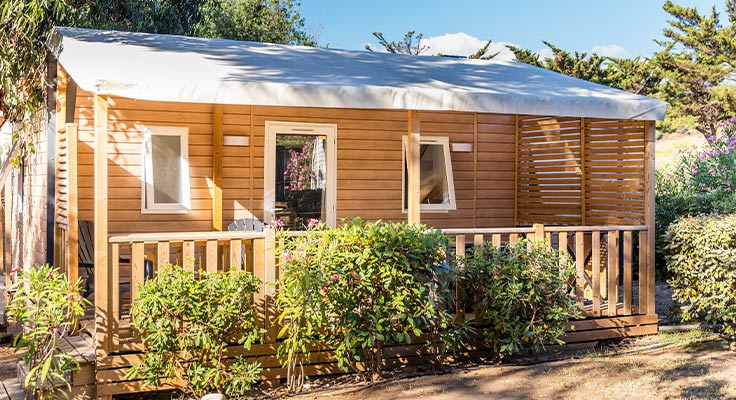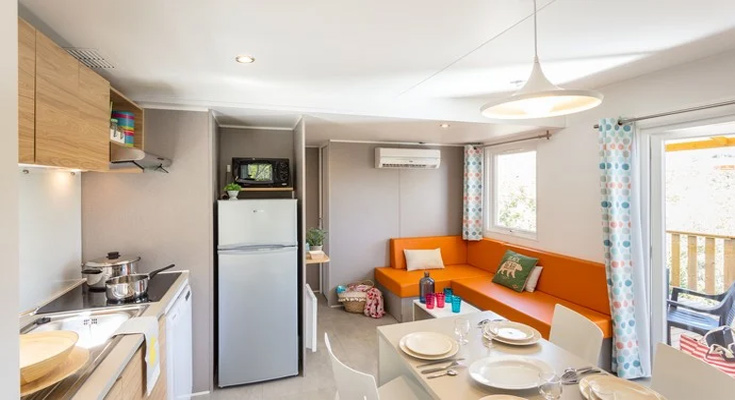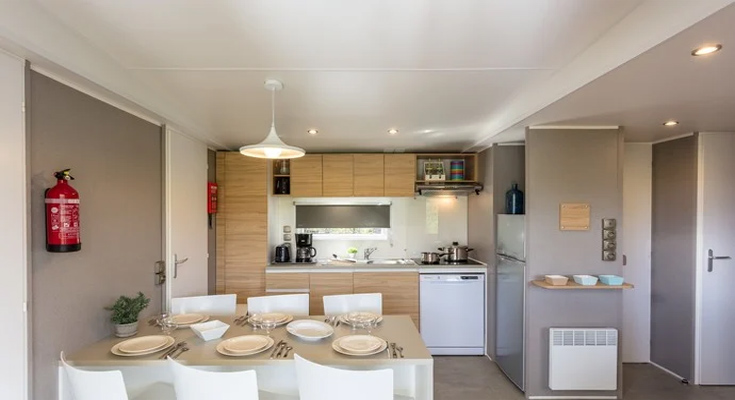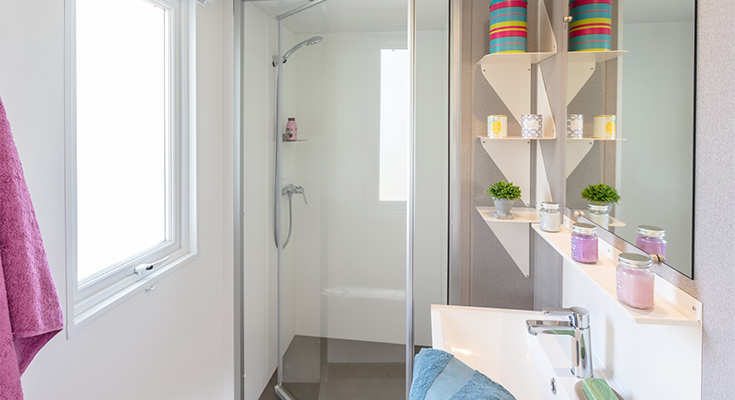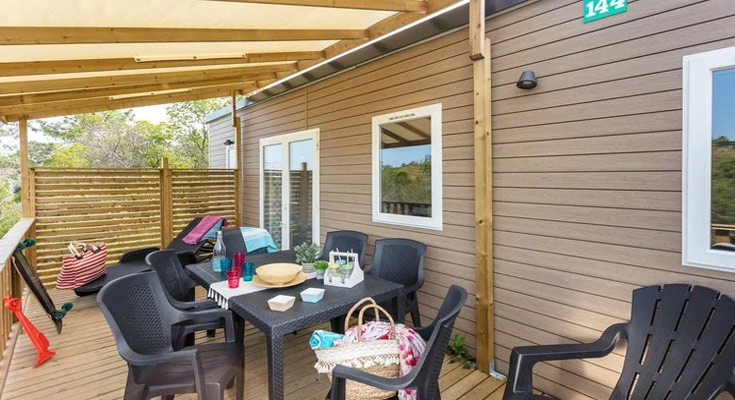 Check out our other rentals...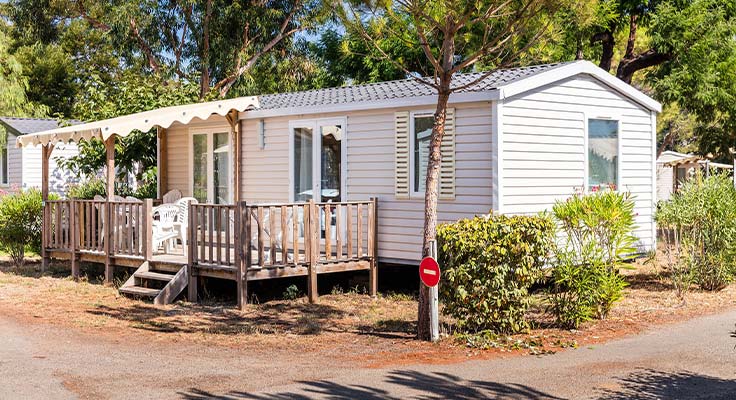 OUR COMFORTABLE MOBILE HOMES
All less than 10 years old!
Because every traveller has his or her own needs, the Kalliste campsite offers a wide range of personalised services. When you stay in a Comfort mobile home, you will enjoy a small, modern and tastefully decorated holiday home. This accommodation is air-conditioned and has a shaded terrace, allowing you to enjoy a stay in the open air. When you book, you choose the options that best suit your wishes and budget. Good to know: the Kalliste campsite has a mobile home for disabled people.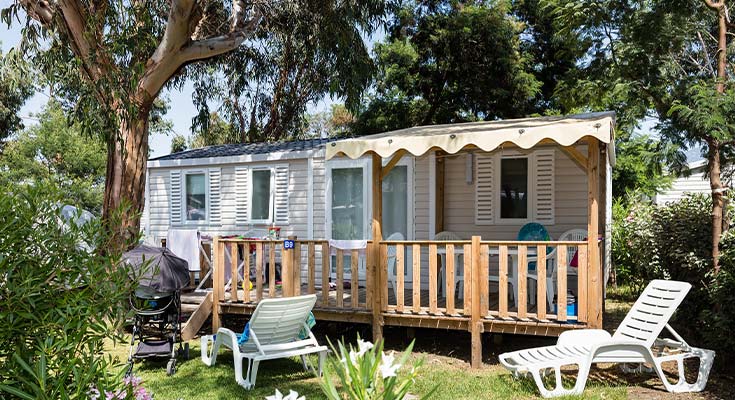 OUR CLASSIC MOBILE HOMES
Excellent value for money
For a holiday by the sea without breaking the bank, the Kalliste campsite offers you Classic mobile homes. They are simple and functional, with a fully-equipped kitchen, a living-dining area, a shower room and several bedrooms. Their shaded terrace is a real additional living space to share enjoyable quality time together. Perfect for families or groups of friends, they can accommodate up to 6 people.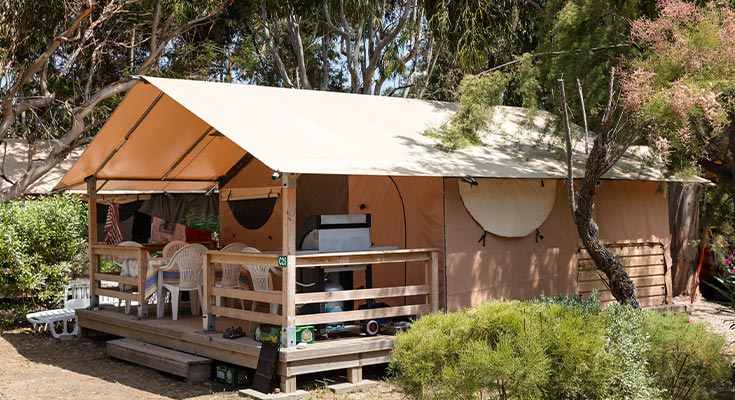 OUR SUPER LODGES
Unusual accommodation by the sea
What a pleasure it is to reconnect with nature during the holidays! At the Kalliste campsite, you can enjoy an unusual experience by staying in a Super Lodge. This original tent combines the charm of camping with modern comforts. Young and old alike enjoy the friendly living spaces of the Super Lodge. Inside the house, the whole gang can spend quality time together in the living-dining area. Outside, the shaded terrace with a barbecue is perfect for the whole family.