Kalliste
OUR COMFORTABLE MOBILE HOMES
For an unforgettable stay close to nature, the Kalliste campsite offers comfortable and functional accommodation: the Comfort mobile homes. Relax with friends or family in a small holiday home just a few steps from the beach.
CHECK OUT OUR COMFORT RANGE
At the Kalliste campsite, your well-being is our priority. For this reason, we can offer you Comfort mobile homes. The Comfort range has been designed to offer you an unforgettable stay close to nature.
Our mobile homes come with a wide range of personalised services and are air-conditioned. Equipped with a shaded terrace and a lounge/dining area, they allow you to enjoy quality time in the company of your loved ones. To make life easier, each sleeping area has plenty of storage space.
Sleeps: 4-6 people
All less than 10 years old
Personalised services
Private plot
Good to know: no more accessibility problems thanks to our disability-accessible mobile home.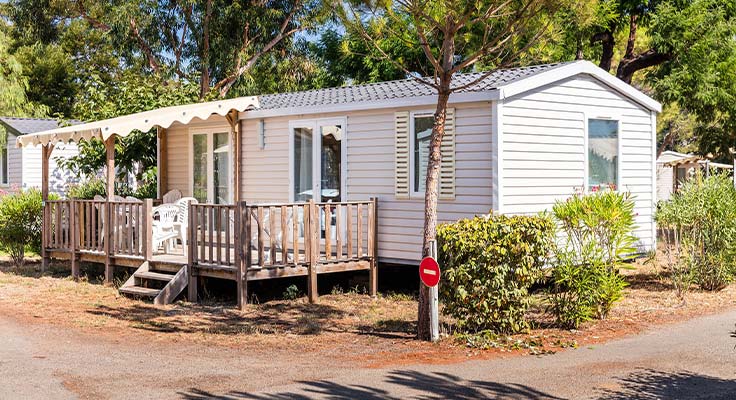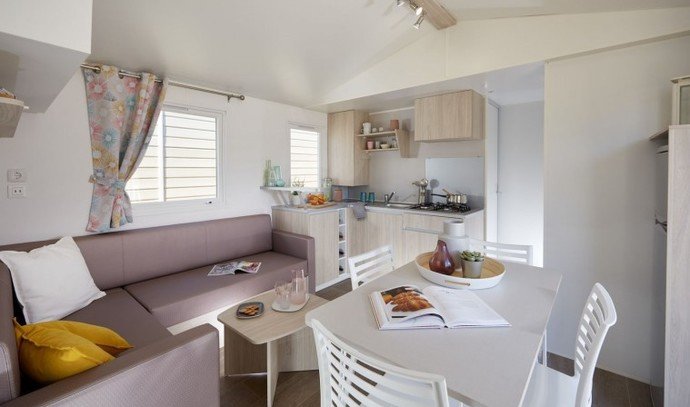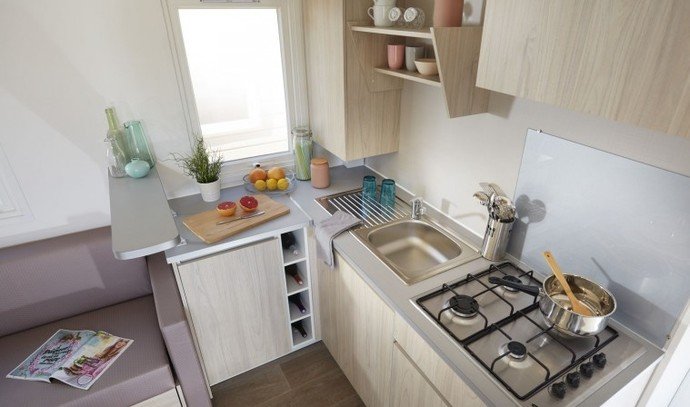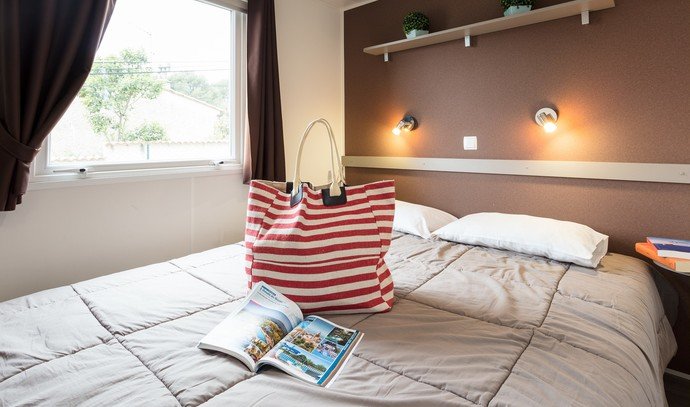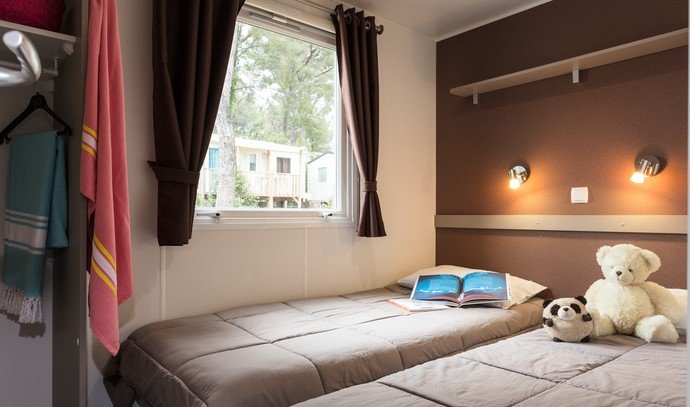 Check out our other rentals...