Kalliste
OUR COMFORTABLE MOBILE HOMES
For an unforgettable stay close to nature, the Kalliste campsite offers comfortable and functional accommodation: the Comfort mobile homes. Relax with friends or family in a small holiday home just a few steps from the beach.
CHECK OUT OUR COMFORT RANGE
At the Kalliste campsite, your well-being is our priority. For this reason, we can offer you Comfort mobile homes. The Comfort range has been designed to offer you an unforgettable stay close to nature.
Our mobile homes come with a wide range of personalised services and are air-conditioned. Equipped with a shaded terrace and a lounge/dining area, they allow you to enjoy quality time in the company of your loved ones. To make life easier, each sleeping area has plenty of storage space.
Sleeps: 4-6 people
All less than 10 years old
Personalised services
Private plot
Good to know: no more accessibility problems thanks to our disability-accessible mobile home.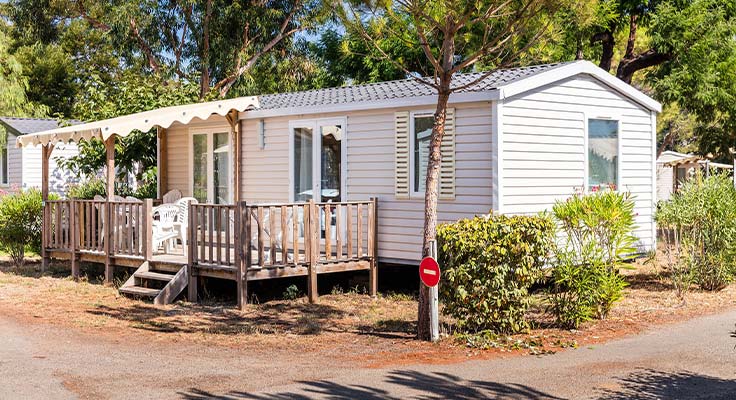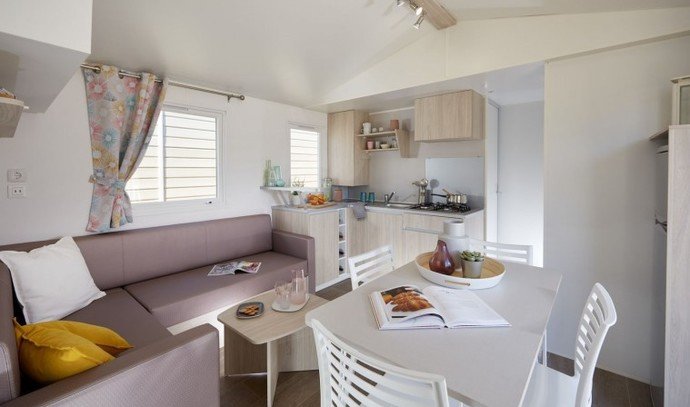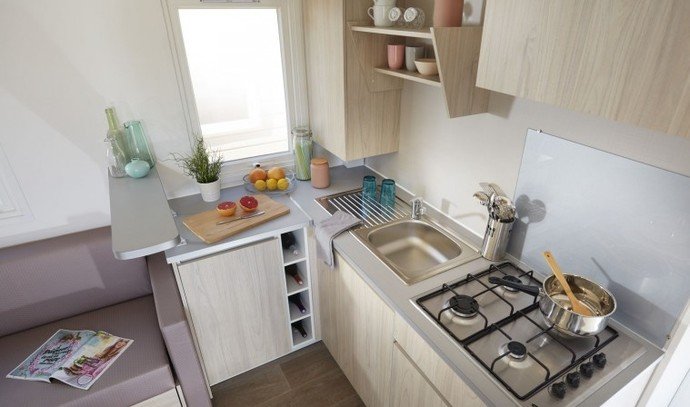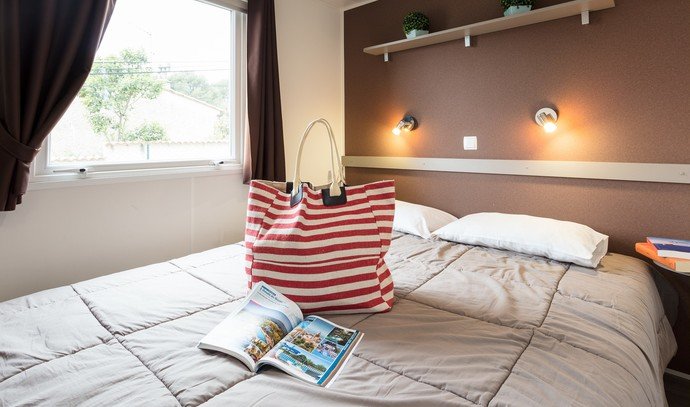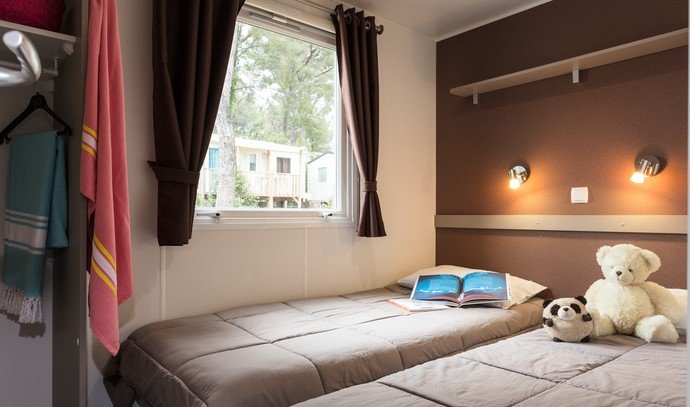 Check out our other rentals...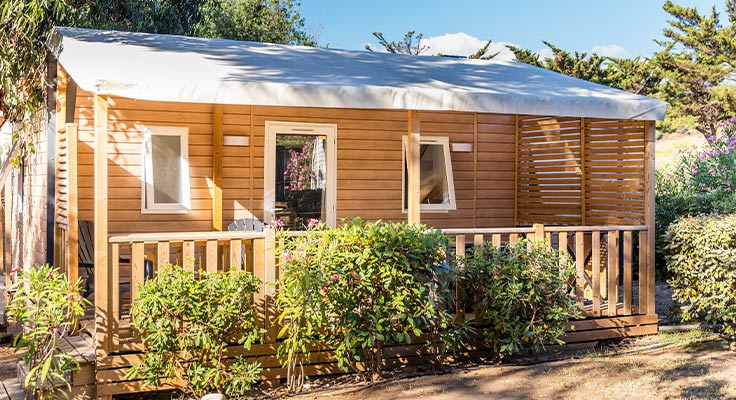 OUR PREMIUM MOBILE HOMES
The crème de la crème of our accommodation options
Enjoy an upmarket stay just a few hundred metres from the beach by staying in our Premium mobile homes. The Premium accommodation has everything you need for an unforgettable holiday in Corsica. Our mobile homes can accommodate up to 6 people and are offered with the Premium Exclusive service. With air-conditioning, Wi-Fi, a household welcome kit and a cleaning package, it only takes a few seconds to make you feel at home.
OUR CLASSIC MOBILE HOMES
Excellent value for money
Enjoy a simple holiday in our Classic mobile homes. They offer the best value for money and are both warm and functional. While the team cooks up some tasty dishes in the fully equipped kitchen, the rest of the gang enjoy the lounge/dining area and the shaded terrace. With two bedrooms, everyone has a comfortable place to sleep. From your Classic mobile home, you have access to all the services and facilities of the Kalliste campsite.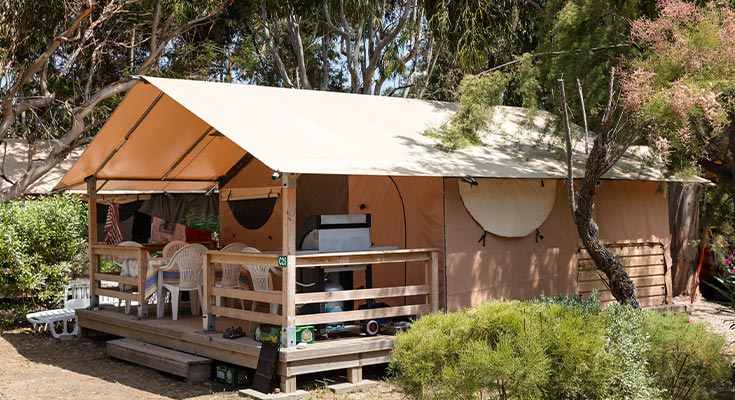 OUR SUPER LODGES
Unusual accommodation by the sea
For an unusual holiday, the Kalliste campsite offers you to stay in a tent combining comfort and closeness to nature: the Super Lodge. The Super Lodge is an open-air accommodation that appeals to both young and old travellers. The shaded terrace is a real additional living space and has a barbecue. Food connoisseurs and gourmets can also take advantage of the fully-equipped kitchen to prepare their favourite dishes, just like at home. With its 2 bedrooms, the Super Lodge can accommodate up to 5 people.