Kalliste
A CAMPSITE WITH A SWIMMING POOL IN HAUTE-CORSE
In Saint-Florent, in summer, the thermostat is well over 25°C. To enjoy the Corsican sunshine while cooling off, the Kalliste campsite has a magnificent water park. The holiday itinerary includes relaxation, games and swimming!
INVITING POOLS AND WHIRLPOOLS
The sun shines almost all year round in the Gulf of Saint-Florent. Enjoy the refreshing waters of the Kalliste's water park.
In the outdoor swimming pool, young and old alike can take part in the aqua gym classes offered by our lifeguards. Laughter and games bring your swimming sessions to life. With its 3 whirlpools, the water park promises unforgettable moments of relaxation in the heart of one of the most beautiful gulfs in Corsica.
For even more well-being, take a seat on our sun deck. From the comfort of a sunbathing area, you can fill up on vitamin D.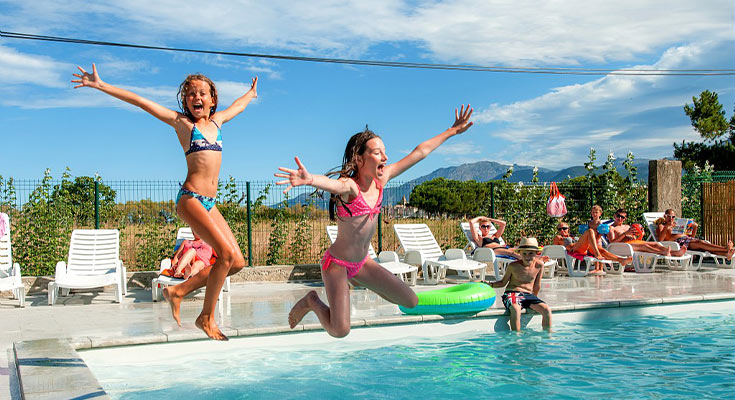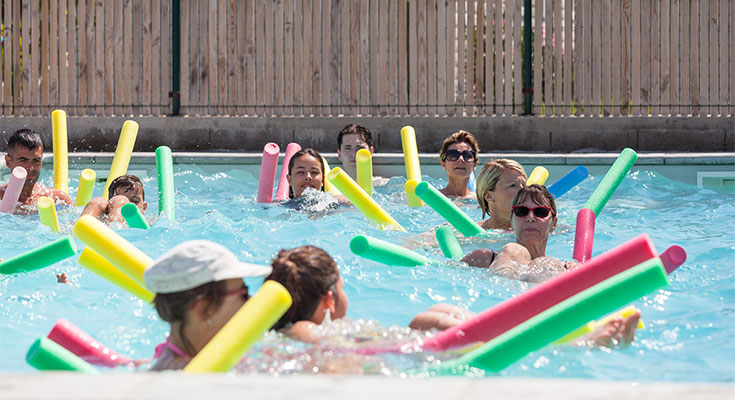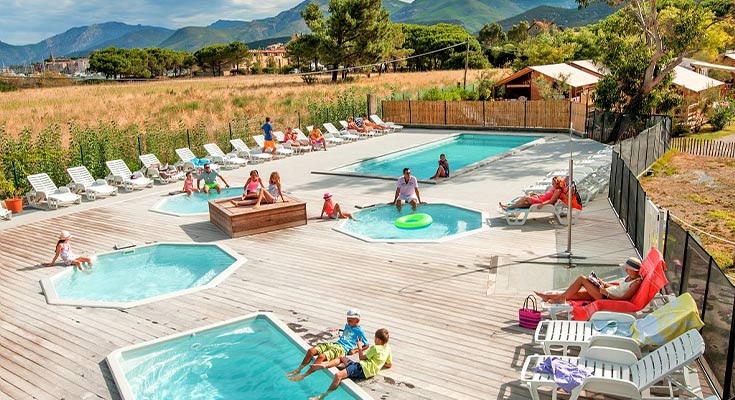 PRACTICAL INFORMATION
Here is some practical information about our water park.
Opening hours: from 9am to 7pm
Non-heated pools.
Children under 12 years of age are not allowed in the pool area unless accompanied by an adult.
Shorts, Bermuda shorts or any other clothing not suitable for swimming (all fabrics not intended for swimming) will be systematically refused.
When the maximum attendance is reached, it will be displayed at the entrance of the water park.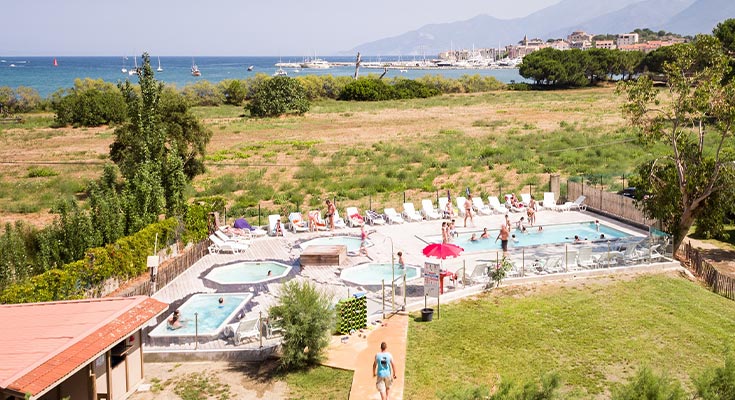 CHECK OUT THE ACTIVITIES AND EVENTS AT THE KALLISTE CAMPSITE