Kalliste
OUR CAMPSITE RENTALS IN SAINT-FLORENT
Kalliste is a 4-star campsite offering a wide range of accommodation. Whether you are dreaming of an upmarket holiday, a connection to nature or a simple and functional mobile home, our camping-village offers you the holiday rental that best meets your needs.
CHECK OUT OUR PREMIUM MOBILE HOMES
To make your stay in Saint-Florent unforgettable, Kalliste offers you top-of-the-range accommodation: the Premium mobile homes. With their shaded terrace, fully-equipped kitchen and warm, comfortable living space, you immediately feel at home.
By opting for the Premium Exclusive offer, you benefit from exclusive services such as Wi-Fi, a household welcome kit, bed linen and towels, as well as the Housekeeping Package.
OUR PREMIUM RANGE:
Wi-Fi included
Fully-equipped kitchen with dishwasher
All less than 3 years old
Terrace with lounge furniture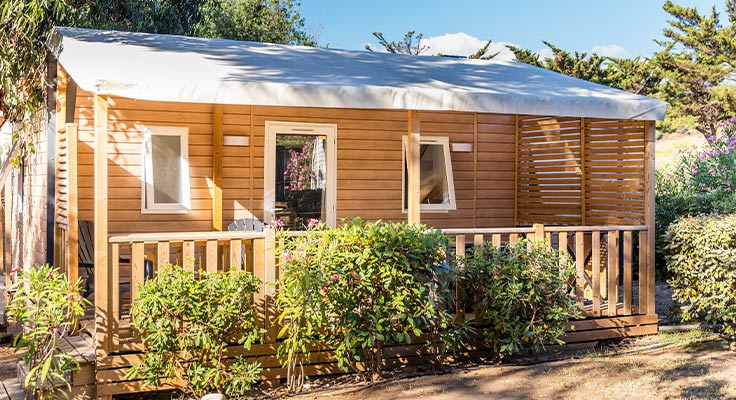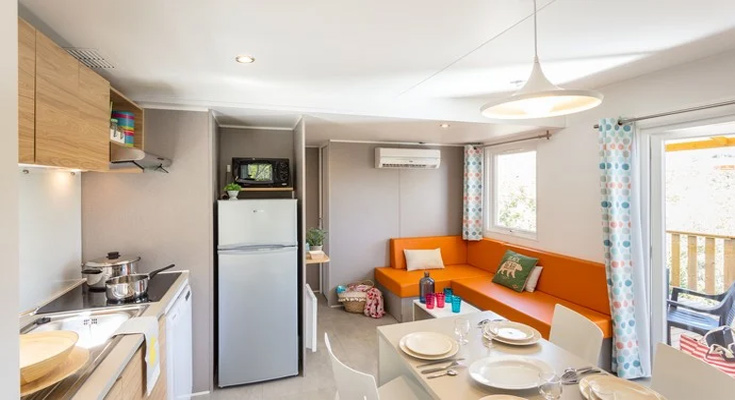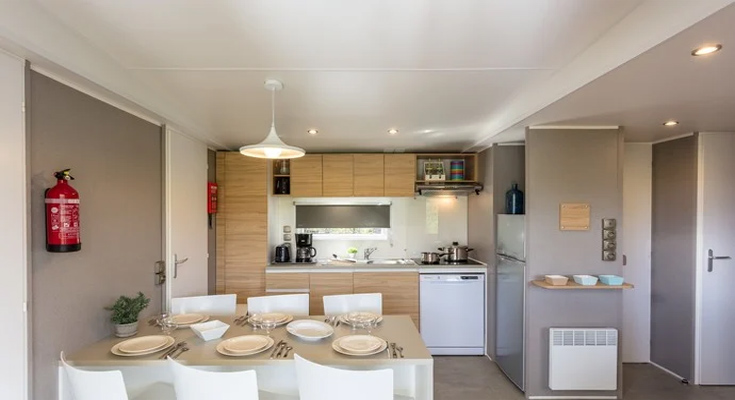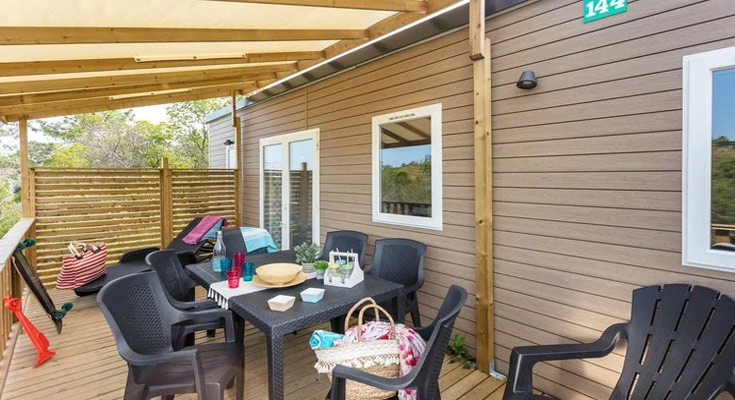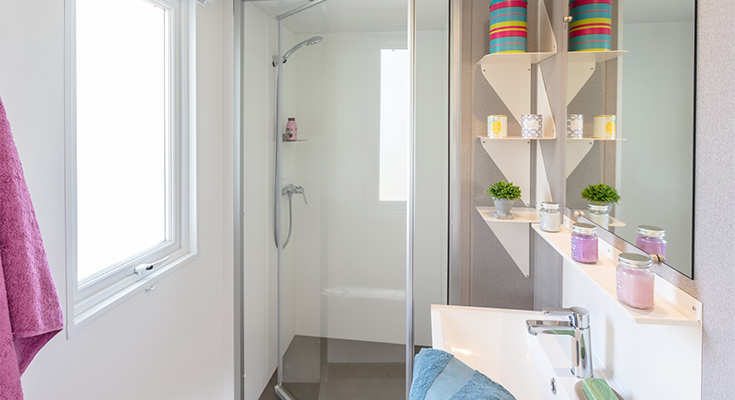 CHECK OUT OUR COMFORT MOBILE HOMES
Designed as small holiday homes, our Comfort mobile homes are perfect for families and groups of friends. This accommodation is equipped with comfortable and functional sleeping areas. You can enjoy quality time with your family and friends on the private terrace or in the lounge/dining room area.
OUR COMFORT RANGE:
Sleeps: up to 6 people
Shaded terrace
Air conditioning
Additional services
Good to know: the Kalliste campsite has a disability-accessible Comfort mobile home available for holidaymakers. They are equipped with an access ramp and special facilities for wheelchair users.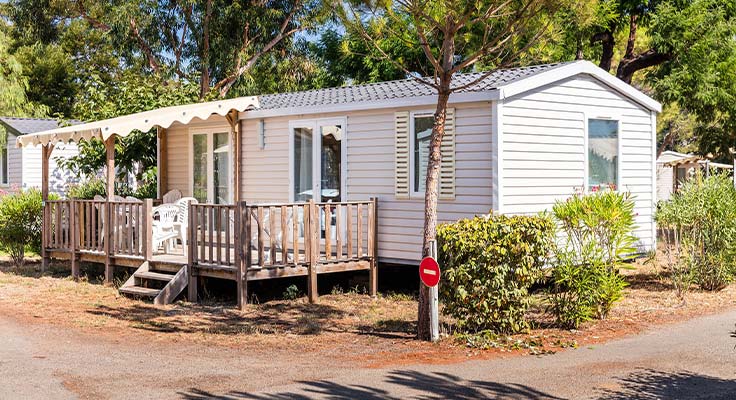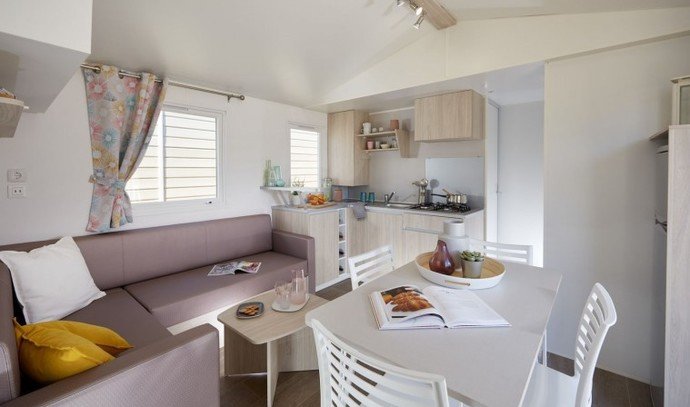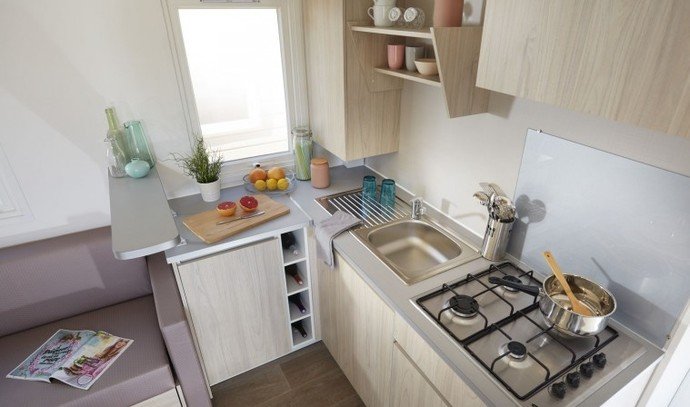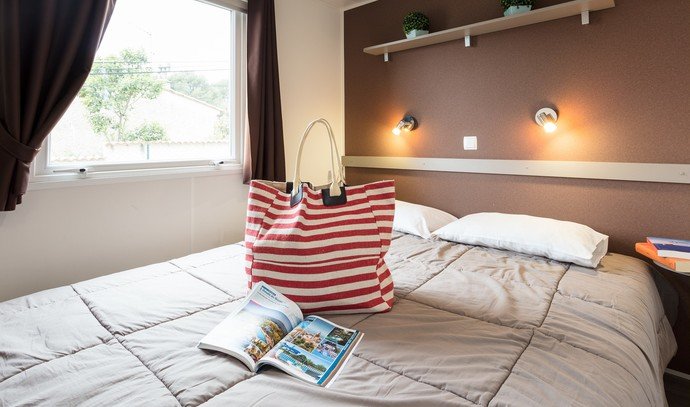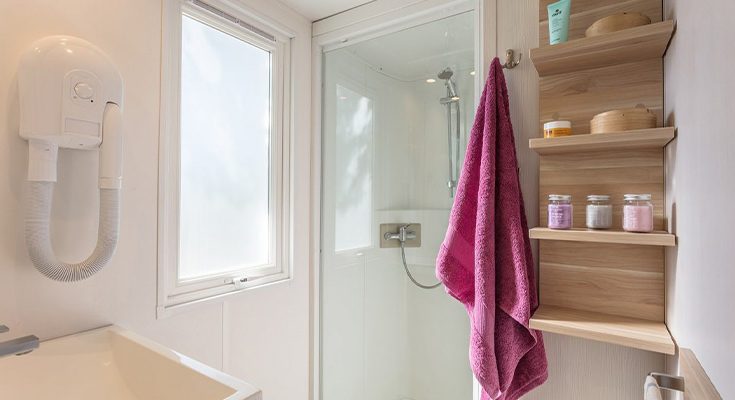 CHECK OUT OUR CLASSIC MOBILE HOMES
Whatever your budget, come and spend a dream holiday in Corsica. Our Classic mobile homes allow families and groups of friends to enjoy an unforgettable stay in simple and functional accommodation. Equipped with a fully-equipped kitchen, a living-dining room area and a private terrace, the mobile home promises quality time with good food.
By staying in a Classic mobile home, you have quick access to all the services and facilities of the Kalliste campsite.
OUR CLASSIC RANGE:
Capacity: up to 4 adults and 2 children
The best value for money
Air conditioning
Additional services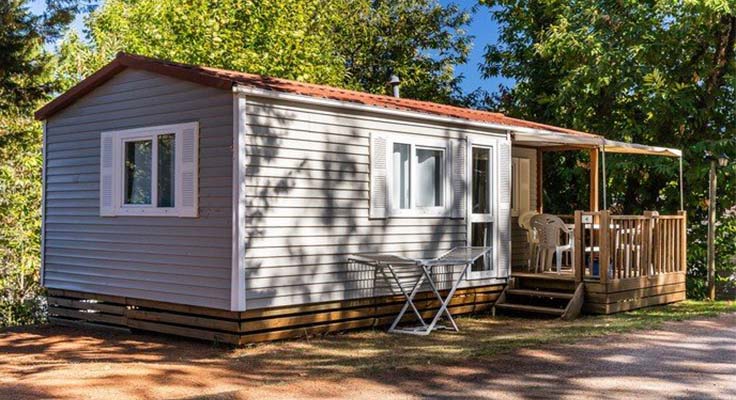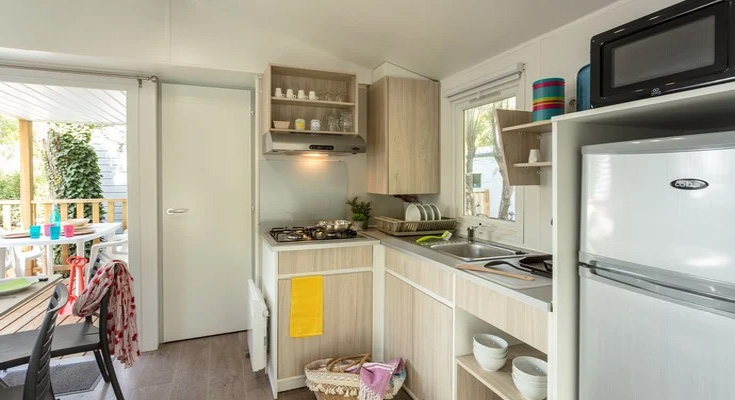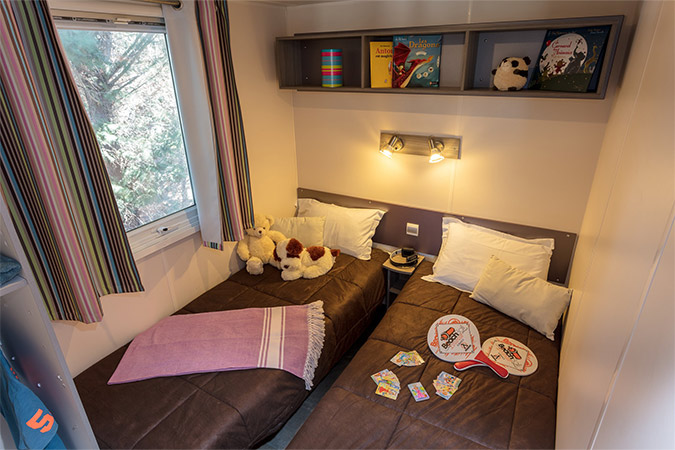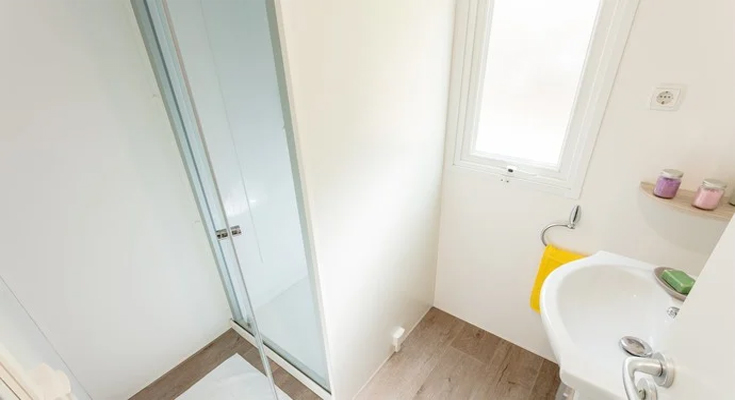 CHECK OUT OUR SUPER LODGES
The Kalliste campsite has Super Lodges to offer you a unique experience in one of the most beautiful gulfs in France. This unusual accommodation perfectly combines the charm of traditional camping with the comfort required for a successful stay.
Families and groups of friends can spend quality time together in a spacious and comfortable tent. With a fully-equipped kitchen, functional bedrooms, a shower room and a lounge area, the Super Lodge caters for all your needs. It comes with a wide range of personalised services for even more comfort.
Sleeps: 4-5 people
Barbecue on the terrace
All less than 10 years old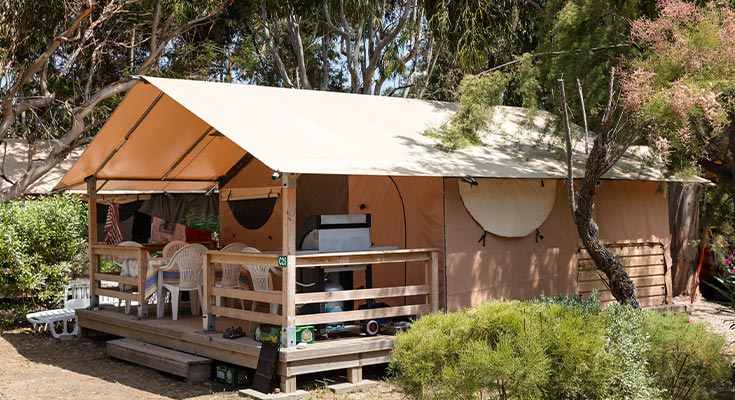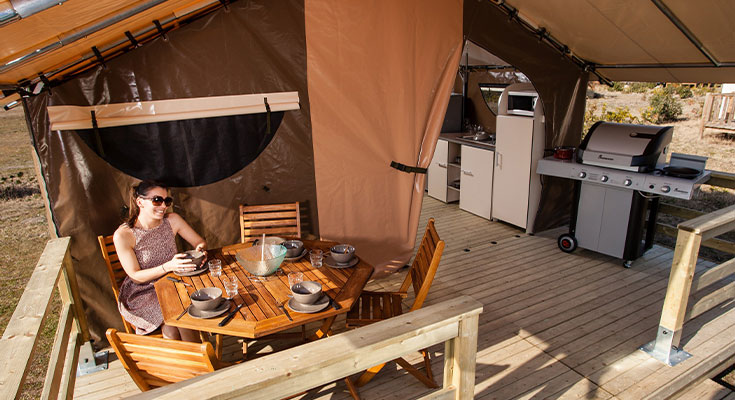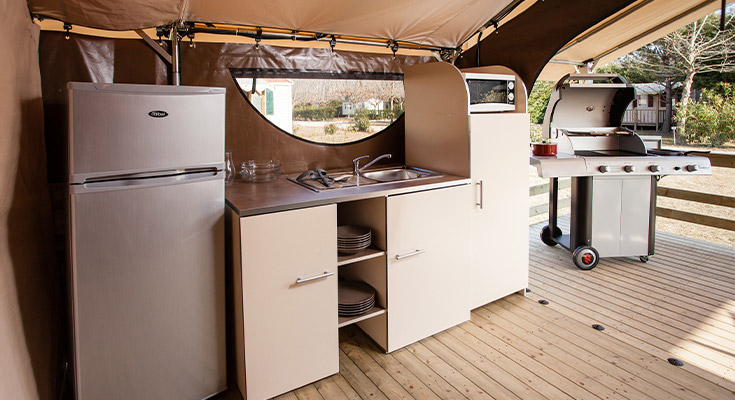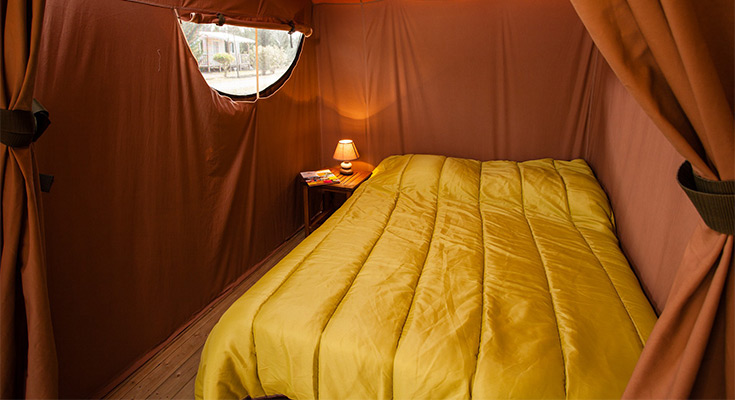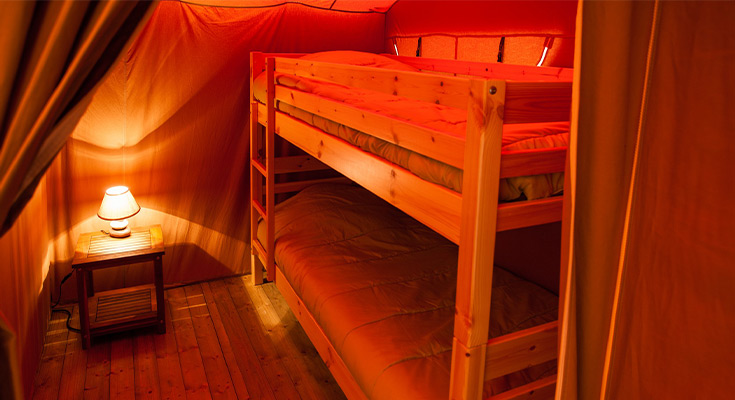 DISCOVER OUR BARE PITCHES
Our bare pitches are the ideal solution for all lovers of the great outdoors who are looking for a green spot to pitch their tent, set up their converted van or caravan.